TOUGH
Designed in the USA to withstand the harshest elements.
PROTECT
Made tough. Built to protect your electronic dashboard investment.
PREVENT
Prevent sun, wind, and rain damage to your dashboard electronics.
MotorTrend TV Debuts the Jeep Dash Poncho
Motorhead Garage on MotorTrend TV talks with Jon Foerster, owner of JFTops and the Jeep Dash Poncho. Don't get caught in the rain topless!
Watch Now
The Dash Poncho Story
The Easy, Affordable Electronic Protection Cover for Jeep & Bronco
I was out in my new Jeep Wrangler enjoying my day wheeling, and then one of those lovely, scattered showers that appeared out of nowhere – found me. And this was not just a five-minute light rain shower but 30 minutes of a downpour.
Here I was, out in my brand-new Jeep, top off, hitting the trails, rain pouring down, and I realized – there was nowhere to go. I parked under what coverage I could find, sat in the rain, and watched helplessly as my Jeep and everything in it became drenched. All I could think about was my stereo and electronics on the dash, hoping and praying they would not have any issues. I had just bought my Jeep a month earlier.
Over the next week, the stereo started glitching in and out and finally went utterly blank. When I wheeled the next time, I found my electronic 4×4 / lockers were not working—the module was also corrupt. On top of everything else, my warranty did not cover rain damage to the LCD or stereo. My electronics cost almost $2,000.00 to replace. I scoured the internet to find a solution that was compact, lightweight, easy to install, and affordable. I couldn't find anything that I would trust. I got to work designing a solution and today, Dash Poncho helps protect almost a thousand Jeep and Bronco owners!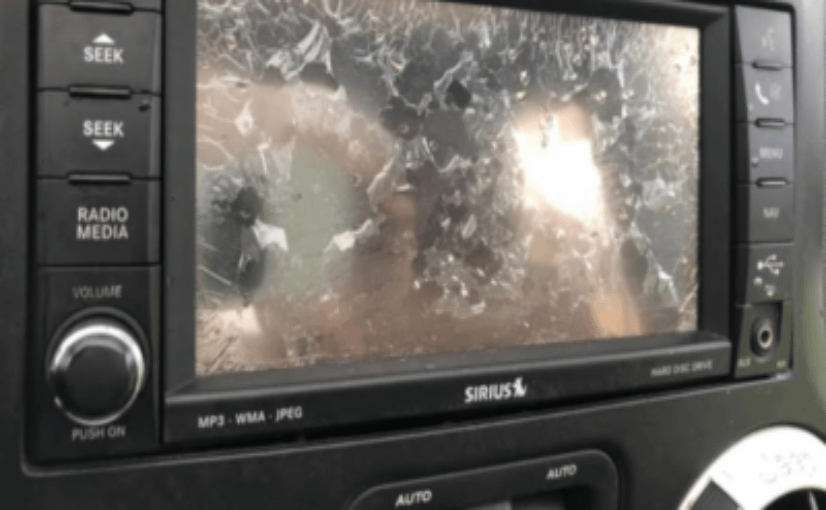 It happened to me, don't let it happen to you!
The Dash Poncho is the Perfect Dealer Addendum
Enjoy the best

design and function

combined
As an avid outdoorsman and owner of Jeep and Bronco's, I know how important it is to protect my investments. This product was born out of my pain.
I designed Dash Poncho was easability in mind. Give your customers the peace of mind they deserve with a product that will protect their investments when the unexpected happens.
Stock Up Now
Premium Dashboard Protection for Your Jeep or Bronco
The PATENT Pending Dash Poncho design protects your electronic investment from the elements when you need it most. It can even help keep prying eyes from seeing your valuables. The old saying "out of sight, out of mind" its compact size easily stows out of the way in a fitted storage bag that attaches to the passenger's side headrest and is within arm's reach. It's all about easability.
With Dash Poncho, you've got an insurance policy sitting right by you; when a storm comes unexpectedly and your top is off, you grab your Dash Poncho and set it up in seconds. Your electronics are protected, and the dashboard is covered and concealed.
The Dash Poncho is not something you will need every day, but when you do, you will have peace of mind that you can protect your electronics and valuables – just in time. These days with expensive stereos, LCD screens, CBs, radar detectors, phones, and other electronic gadgets, you will be A-OK with your Dash Poncho. No matter what time of year, get your Jeep Wrangler or Ford Bronco ready with all the accessories you need to go topless and feel secure!
Buy Now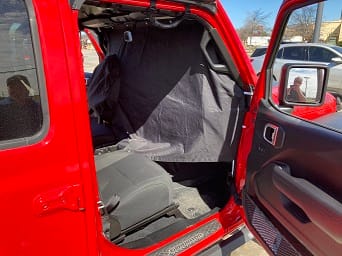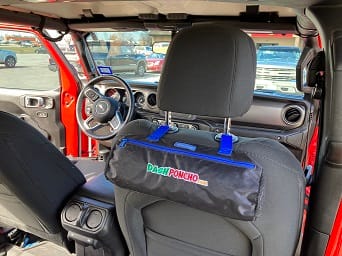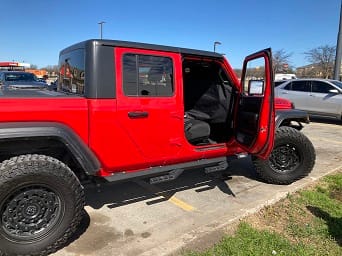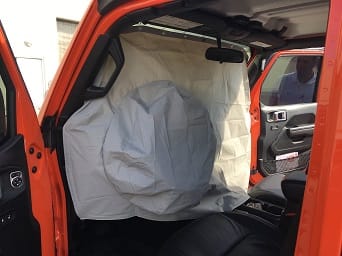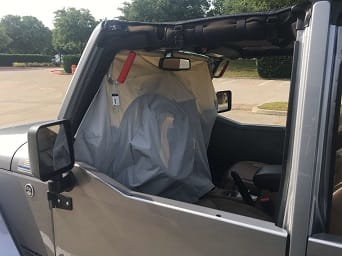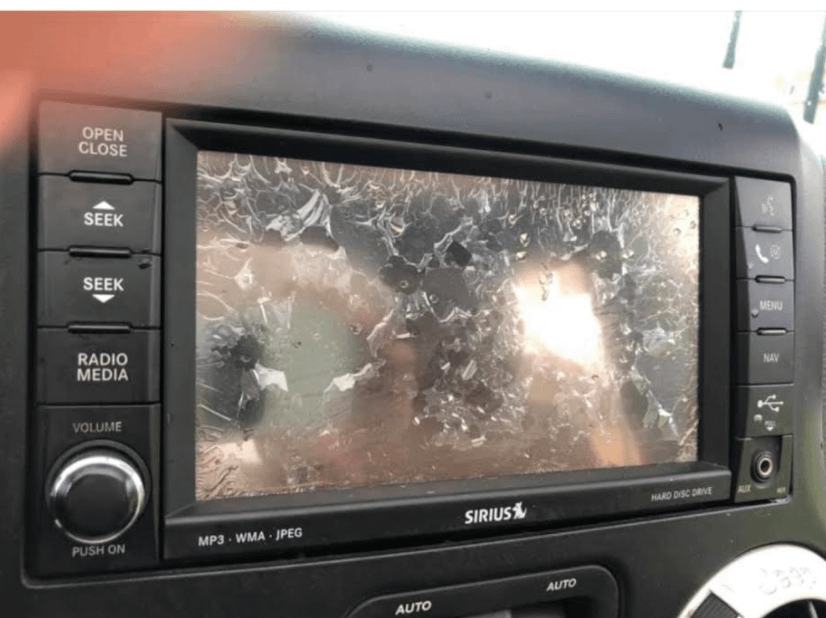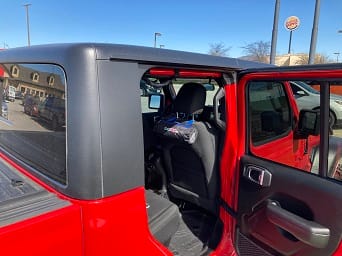 Are your Jeep or Bronco electronics protected when running topless?
Spring is almost here. Our Dash Poncho helps protect your electronics from the elements. It's affordable, easy to use and helps protect your valuables from prying eyes.

Don't let the weather put a damper on your day.
Order your Dash Poncho now!
How Do I Install Dash Poncho?
Fast, easy, and the best investment you will make when mother nature surprises you and your Jeep Wrangler or Bronco is topless. Oh, and it looks good too!
Your Jeep & Bronco customers willyou.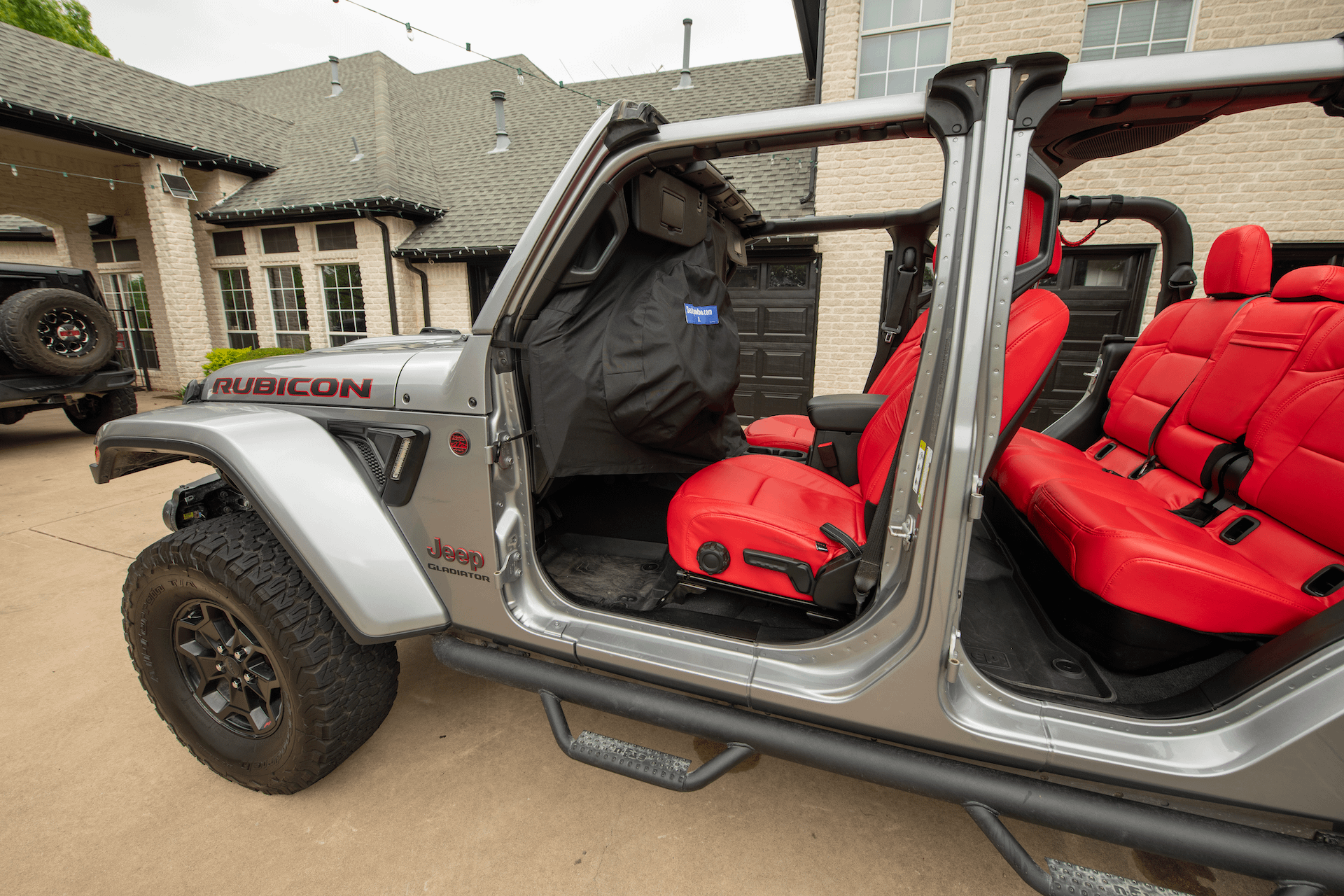 Latest News
After three years of perfecting the Jeep Dash Poncho, we are excited to announce we now have a Dash Poncho for the new Ford Bronco.
For videos, instructions, and product updates, check out our blog.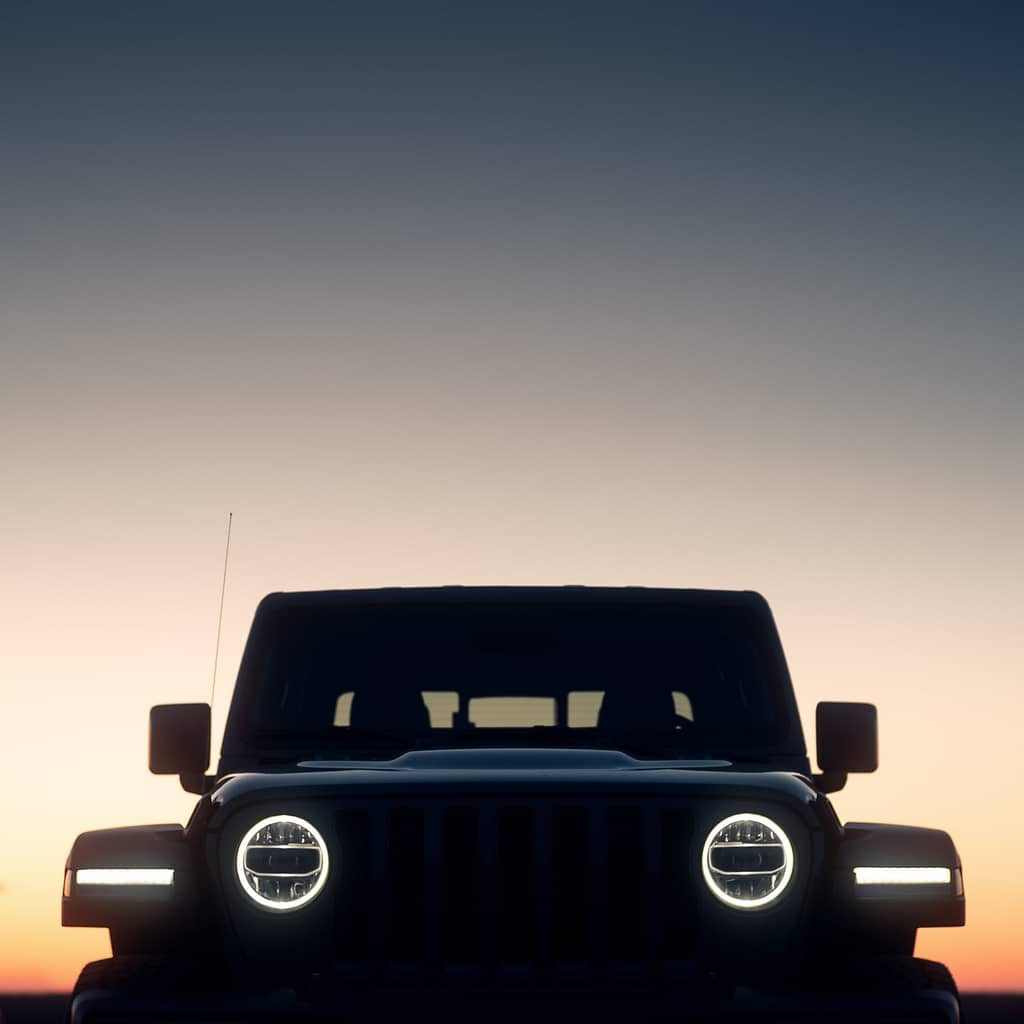 Distributors My Jeep Addiction Official Jeep apparel. All shirts, sweatshirts, hoodies, and more. Louisiana, Mississippi, Alabama Owners: Dale & Cyndi Walton Phone: 985-772-3120 https://www.facebook.com/myjeepaddiction […]
Read more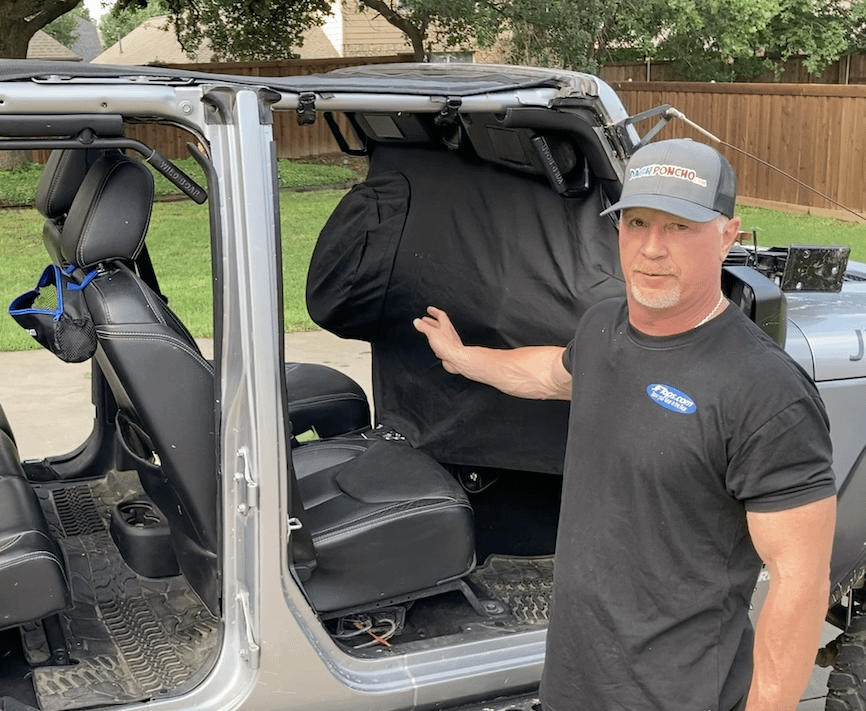 Have you recently purchased our Dash Poncho? DO NOT DRIVE WITH THIS PRODUCT ON YOUR JEEP or BRONCO! Here are some tips we recommend for optimal suction and adherence to your windshield.[…]
Read more
Your Jeep & Bronco Dashboard Electronics Protector
Can I call you? Sure thing. Call us at 940.600.8344
Join our newsletter. We'll only send cool stuff. Pinky swears.
We promise. No Spam, No Crap.